Creative Custom LED Video Walls & Displays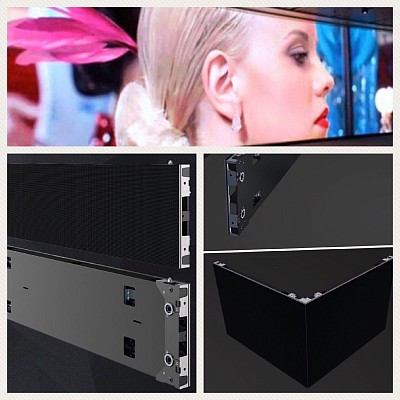 Slim video wall , fixed installation directly on the wall without any supporting frame
Slim Wall Pro - Slim line video wall solution 
SlimWall series P1.9 P2.6 P2.8 P3.1 P3.9
(P2.8 and P3.9 USA in stock)
New design of slim line video wall 1.6" (42mm) thickness only is great solution for fixed installation directly on the wall without any supporting frames . Easy and fast assemble , totally front service using a magnetic tool to remove modules from a panel (cabinet).
Basic tech spec:
Available pitch: P1.9 , P2.6 , P3.1 , P3.9
Panel sizes : W39.4"xH9.8"XD1.6" or W29.5"xH9.8"XD1.6" (W1000xH250xD42mm or W750xH250xD42mm)
Ready solution for screen with 90 degree angle.
Fixed installation only.
Totally front service design with magnetic pull out modules toll.
Indoor use only.
Perfect image quality
Super Lightweight aluminum cabinet 
Vivid image quality processing 16bit , and high gray level 
High contrast and refresh rate 
No ghost problem 
Seamless splicing display ( no gap between cabinets )
Easy and fast installation 
Low working temperature 
Noiseless ( without fan ) 
Control system Nova Star 
Optional Video processors is available for image scaling, color, contrast, brightness, pic and pic mode , 8 media inputs.
See installation video below 
P2 LED Video Wall , aging process
Fine pixel pitch series P1.25-2.5mm
Fine pixel pitch series P1.25-P2.5mm
Totally front service LED Video Wall Display, perfect solution for many kind of project installations.
Can be directly installed on the wall without subframe ( wall must be perfectly flat )
Hanging installation 
Attaching directly to the metal surfaces or metal frame using a magnet posts.
Attached to the aluminum subframe with back mounting plates .
Install on the LED TV stand as a super large TV applications.     

Watch the video introduction below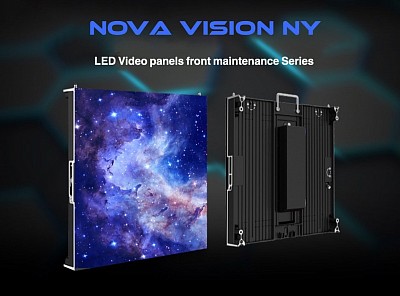 LED Vifeo wall panels front service maintenance P1.9-P6.25
Universal - Front service LED Video Display 
LED Video Wall panels full front service.
(P2.8 and P3.9 USA in stock)
Available pitch sizes :P1.9 P2.5 P2.8 P3.9 P4.8 P6.2
in stock available P2.8 and P3.9
Panel size : 500x500mm (19.7"x19.7") 
THOUGHFUL DESIGN
Front service module
SEAMLESS SPLICING
Realize seamless joint and convenient installation
EASY MAINTENANCE
Independent power supply makes the maintenance more convenient.
SUPER LIGHT WEIGHT
Integrated die-casting aluminum cabinet, slim and high rigidity.
TALON LOCKS
Special location pins working with talon locks realize seamless joint and convenient installation.
Magnetic LED video panels , front service , installation video 
Watch similar installation of LED Video Wall P2.5 Magnetic Cabinet with Magnetic Modules
Total Front maintenance fixed installation
B-Series - outdoor fixed installation , front service design
Outdoor LED video display front service access. 
B Series Outdoor fixed installation front service design. 
Pitch: 3.9/4.8/5.9mm available 


This is new unique outdoor led display a specially designed for fixed installation directly on the wall ,and  45 degree side angle of the tile  can able to build 90 degree corner displays without gap. Great for heat dissipation ,super lightweight 6kg only , thin , fast and easy to install. Front service magnetic design made easy to remove the whole tile from subframe for maintenance.